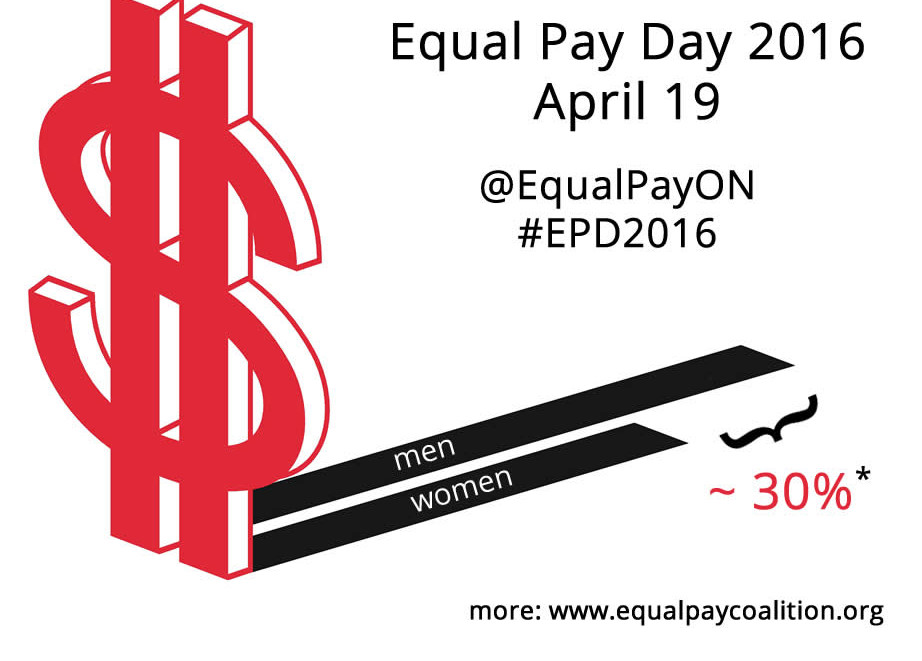 CLOSE THE GENDER PAY GAP: BECAUSE IT'S 2016.
Ontario women earn roughly 30% less than men do*, and this gap widens for women who are racialized, Indigenous, immigrants or temporary migrants, disabled, or LGBTQ.
Discriminatory gender pay gaps are a human rights violation.
At this rate, it takes a woman in Ontario 15.5 months to earn what a man does in 12. This gap is why Equal Pay Day is held in April.
This April 19, join us in demanding a FAIR Ontario.
More information on how you can participate.