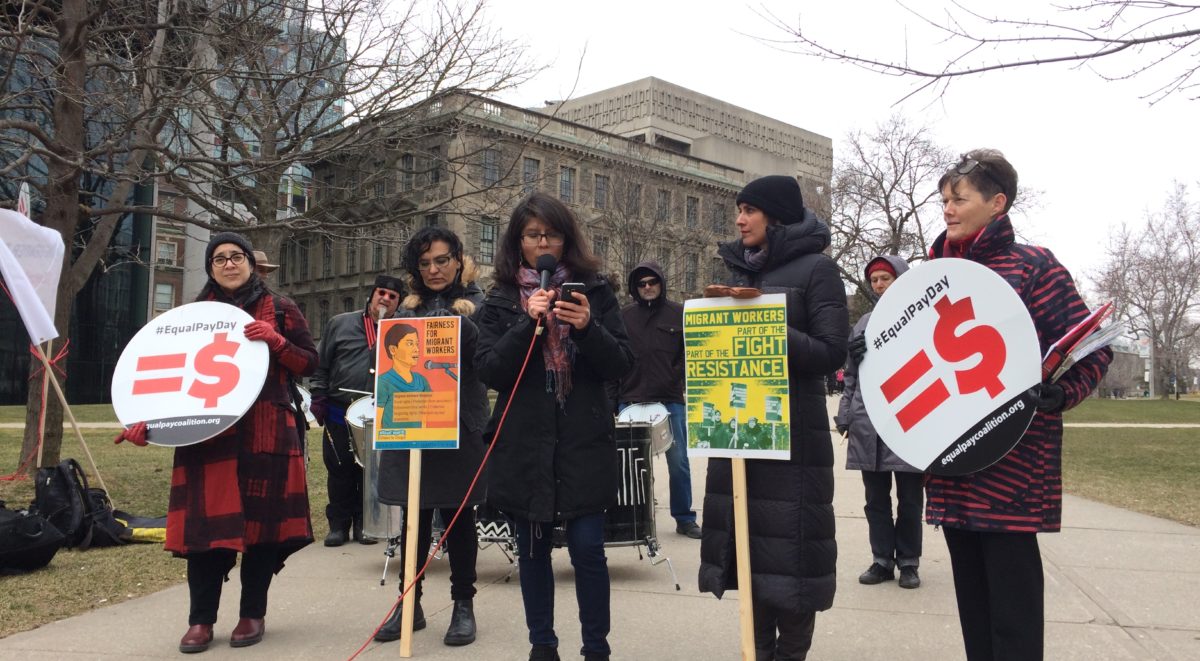 Equal Pay Day is Wednesday 7 April 2021.
Follow us on social media all day on 7 April as we #DemandBetter because women's unpaid and paid work, lives and equality are #AlwaysEssential.
Follow us on Twitter: @EqualPayON, on Instagram: @equalpaycoalition and on Facebook: @EqualPayON for a full day of videos.
Beginning at 8:00 am ET, new posts and videos will be released through our social media channels every 15-20 minutes all day long as women #DemandBetter.
Watch our videos and reply by posting your own videos making your demands for reform that will build an economy that leaves no one behind.
Equal Pay Day draws attention to the gender pay gap – how much all women's work is undervalued and underpaid relative to men's. But it's more than that. It is a day to come together and demand real economic security that leaves no one behind.
The COVID-19 pandemic has highlighted how crucial women's paid and unpaid work is to keeping our communities functioning.
Without women's work, the economy doesn't work.
But the pandemic has had a disproportionately negative impact on women, non-binary and trans people in a way that deepens intersecting forms of discrimination.
Women, and in particular Indigenous, Black and racialized women, and women with disabilities have been hit hardest by the pandemic. Women have dominated the high risk jobs that don't allow for physical distancing – such as nursing, care work, cleaning, food services and more. At the same time, women have suffered the greatest job losses as female-dominated industries like travel, hospitality, restaurants, arts & culture, and retail, shut down earliest and remain largely closed.
Women have borne the largest share of unpaid care work and home schooling required by the pandemic. And they have faced skyrocketing rates of gender-based violence during the lockdowns.
The pandemic has exposed the cracks in our social safety nets.
But the COVID-19 pandemic has also shown that we can do things differently.
We need an intersectional feminist economic recovery plan that leaves no one behind.
It's time to #DemandBetter because equality is #AlwaysEssential.
On Equal Pay Day, WEAR RED to show how women are in the red! Post your messages of what reforms are needed to build real economic security that leaves no one behind!
Let us know about other actions that are happening in your communities and we will amplify them!