IT'S TIME TO CLOSE THE GENDER PAY GAP.
Although pay equity is the law in Ontario, women still earn roughly 30% less than men.
At a 30% pay gap, a woman will have to work 3.5 months into the new year to earn what men do by December 31 of the previous year. Put another way, it will take Ontarian women 15.5 months to earn what Ontarian men do in 12–and women who are racialized, disabled, Indigenous, migrant and immigrant, or sexual minorities or gender variant will have to work into May and June.
Equal Pay Day
April 11, 2017
Equal Pay Day 2017 events and actions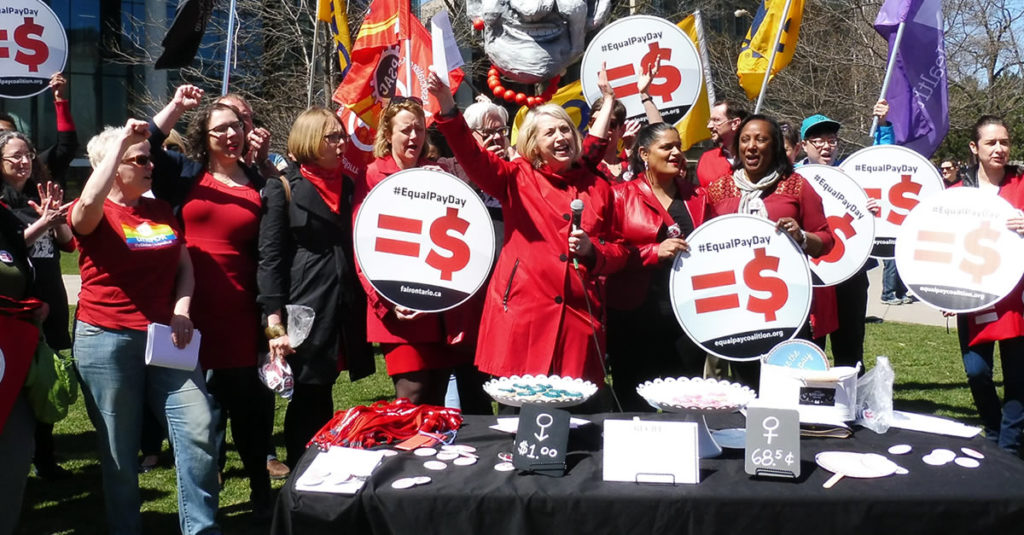 On social media
Leading up to Equal Pay Day
On Equal Pay Day
Get intersectional! Equal Pay Day is part of a larger feminist strategy to achieve equality for all. Show your support at these events.