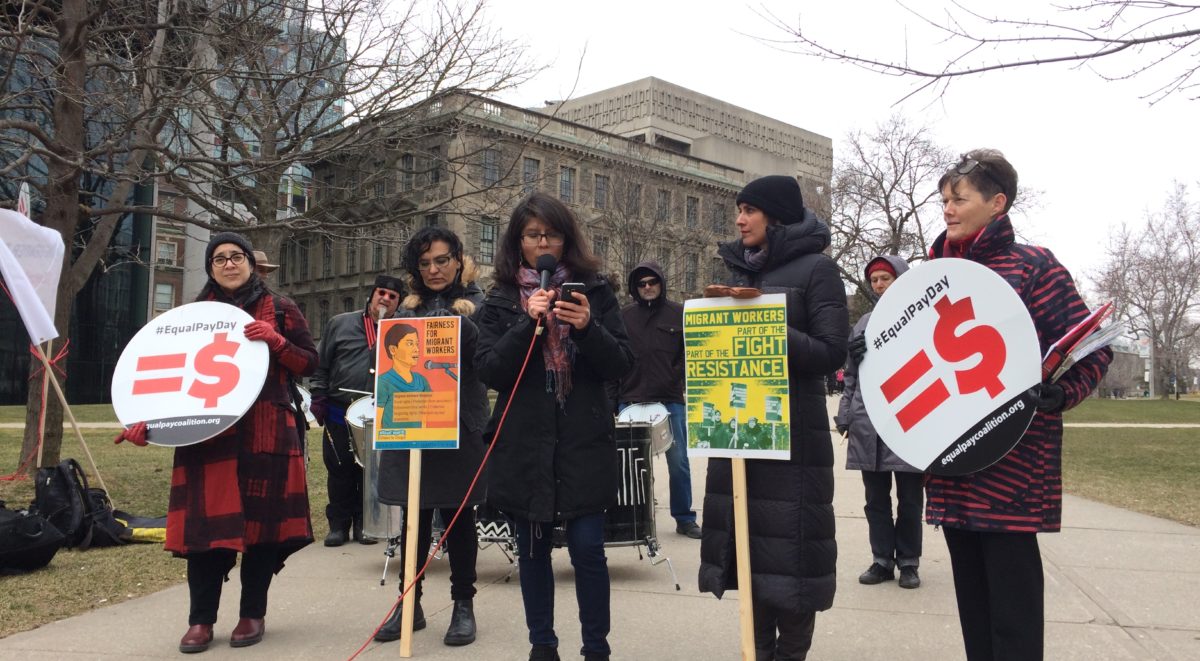 Equal Pay Day is Tuesday April 9
On average, women must work 15.5 months to make what a man does in 12. That's why we're marking #EqualPayDay Tuesday April 9, 2019.
Raise awareness around Equal Pay Day
April 9, 2019 equal pay activists across the province will mark Equal Pay Day. Get ready for EPD by building awareness amongst your networks.
Share the save the date graphic on Instagram, Facebook, and Twitter. Check out and share some of our recent posts about pay transparency and the government's consultations with business on social media. Increase your knowledge and raise awareness about the gender pay gap with new fact sheets which will be posted on our website by March 14th.
Mobilize Equal Pay Day Actions
This Equal Pay Day the Coalition will call upon Premier Doug Ford and all government MPPs to make public their plans to close the gender pay gap. This year our supporters will be organizing creative and targeted actions – at local MPP offices for example – all over Ontario.
You can make a difference by getting involved. Organize a local event; big or small it all counts. Organize your networks to call their local MPP to discuss their plans to close the gaps. Visit your local MPP.
Get creative! Make sure to alert your local media contacts about your actions.
If you are interested in organizing an event in your area, please email us at equalpaycoalition@gmail.com
On social media
Follow us on Twitter, Facebook, and Instagram. Like, share, and comment to help our messages reach more people. We'll be posting regularly and you can share them with the hashtags #EqualPayDay #CloseTheGap and #PayTransparency.
Make sure to tag us when you're promoting your events on social media so we can amplify the message.