CLOSING ONTARIO'S GENDER PAY GAP – WHAT YOU NEED TO KNOW TO GET STARTED
Presentation by Mary Cornish and Jennifer Quito
Ontario Equal Pay Coalition to Governmental Decision-Makers, Counsel and Policy Analysts – www.equalpaycoalition.org
March 27, 2015
---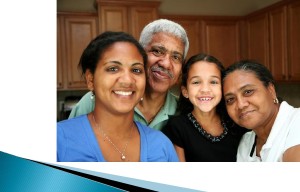 Purpose of the presentation:
1. Overview of Ontario's Gender Pay Gap
2. Show why government actors need to make it an urgent priority to develop comprehensive pro-active strategies to close Ontario's gender pay gap.
3. Provide reference materials to support the dialogue and decision-making in government.
PREMIER KATHLEEN WYNNE'S MANDATE LETTERS
Minister of Labour to: Develop a Wage Gap Strategy
"Women make up an integral part of our economy and society, but on average still do not earn as much as men. You will work with the Minister Responsible for Women's Issues and other ministers to develop a wage gap strategy that will close the gap between men and women in the context of the 21st century economy."
Minister Responsible for Women's Issues to: Promote Gender Equality and work with Ministries to Apply Gender Lens
"….Your priority will be to promote gender equality in Ontario, reflecting the diversity of our communities by taking a comprehensive approach to addressing the social and economic conditions that create inequalities."

"…support the Minister of Labour in the development of a wage gap strategy… and collaborat(e) with colleagues across government to ensure that a gender lens is brought to government strategies, policies and programs."
Ontario's Gender Pay Gap
Wage gap – (2011) 31.5%
Wage gap is increased- Women who are further disadvantaged by factors such as race, disability, aboriginal and immigrant status subject to higher pay gaps.
This discrimination causes ongoing inequality, hardship and poverty for women, their families and communities.
Read more (PDF)