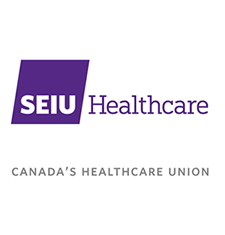 Service Employees International Union
We are a union of more than 55,000 frontline healthcare workers.
Our members work in retirement and nursing homes (28,000), homecare and community services (12,000), and hospitals (17,200) throughout Ontario.
Our first priority is to ensure that the work of our members is recognized and valued by employers.
This is the traditional role of unions, achieved through collective bargaining and other labour relations activities.
We also have a responsibility to make sure that the voices of frontline workers are heard and respected at the political level when decisions are made about healthcare delivery.
Our union is a collective of a wide variety of people in healthcare. Workers include:
Activity Aides
Clerical Support
Developmental Support Workers
Dietary Aides
Housekeepers
Lab Techs
Maintenance Workers
Paramedics
Registered Nurses
Personal Support Workers
Registered Practical Nurses
Social Workers