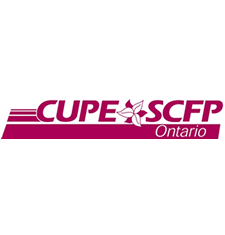 Ontario Municipal Employees' Committee, Library Workers' Committee
The Ontario Municipal Employees Coordinating Committee is a body of CUPE locals representing people who work for municipalities. We are 80,000 people who maintain roads, operate water and sewage plants, perform clerical and technical duties, install and repair traffic lights, deliver social services, maintain our parks, collect garbage and recycling, keep the streets clean and do many, many more things that make our towns and cities work.
OMECC keeps a close eye on collective bargaining, pensions, legislation and other political and social justice issues. We coordinate campaigns against concessions and contracting out, and give workers a voice in protecting the municipal services we all rely on.