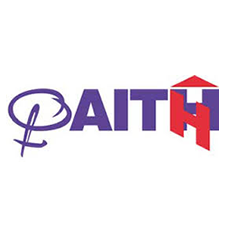 Ontario Association of Interval & Transition Houses
The Ontario Association of Interval & Transition Houses (OAITH) is a provincial coalition founded by women's shelter advocates in 1977. Membership includes first stage emergency shelters for abused women and their children, second stages housing programs and community-based women's service organizations.
The Association works with member agencies to educate and promote change in all areas that abused women and their children identify as important to their freedom from violence.
OAITH operates from an integrated, feminist, anti-racist/ anti-oppression perspective on violence against women. We recognize that violence and abuse against women and children occurs as a result of unequal power and status of women and children in society. We also recognize that all racism and oppression of women is a form of violence.
We are committed to:
Removing barriers to equality for all women and children
Ensuring the voices and experiences of all abused women are heard when working for social change.
Increasing awareness through education, public advocacy and empowerment for OAITH member agencies.
Assisting shelters in offering support and services to women.
Offering training  to OAITH member shelters.
Working with our equity-seeking allies in the community to end all forms of violence and oppression of women.